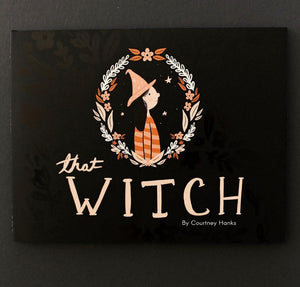 That Witch Halloween Book
That Witch by Courtney Hanks is a magical book for children.
The story is based on a lonely witch who is set in her ways. One day the witch creates a potion that draws other magical beings to her house, and she happily invites them in, feeling glad she isn't alone anymore. After a while, the magical beings begin to annoy the witch and, one by one, she gives them a choice to either stop their annoying behavior or leave! The creatures of the night decide to leave and refuse to change their ways just because the witch doesn't like them that way. Will you learn the important lesson of kindness after reading this book?